Video After The Jump
When you're bringing in the kind of money Dr. Dre is your financial advisers are constantly looking for ways to protect and continue to build your fortune.
One of the best investments possible would be to own a piece of a successful NBA, MLB or NFL franchise. With Donald Sterling's time as the owner of the L.A. Clippers likely winding down, there are quite a few big names that have expressed interest in owning the team.
TMZ caught up with Dre recently and he said he is "absolutely" interested in buying them. On Wednesday, Forbes published an article listing other potential suitors. Take a look below.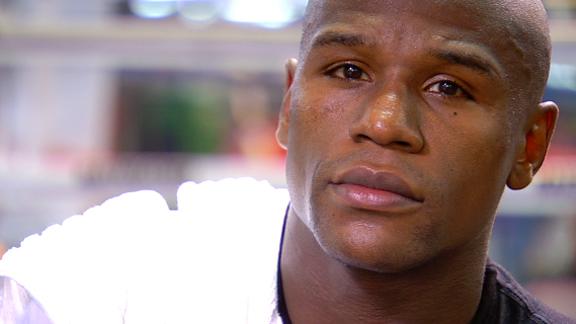 Mayweather threw his name in the ring Tuesday while talking to the media promoting his Saturday fight with Marcos Maidana in Las Vegas. "I called Al (Haymon) today about that to see if me, Leonard (Ellerbe) and Al, and hopefully Richard (Schaefer) and a couple of other guys, a couple other of my billionaire guys, we can come together and see what we can come up with," Mayweather said. "Hopefully, we can do it, and it's not just talk. Mayweather has made more than $350 million during his boxing career, but carries too much baggage to garner entry into the NBA club. A jail sentence for domestic violence, a penchant for gambling and his own racist rant against Manny Pacquiao are a few of the strikes against a bid involving Mayweather.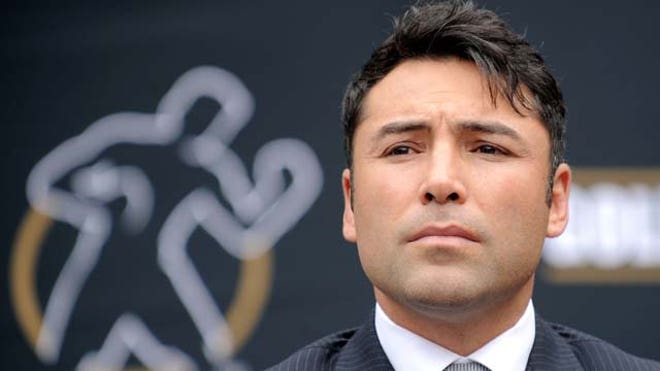 Oscar De La Hoya
De La Hoya retired as a boxer in 2009, and has built the biggest boxing promotion firm in the U.S. with the help of Golden Boy Promotions CEO Richard Schaefer. De La Hoya has a statue outside of the Staples Center, but that is likely to be as close as De La Hoya gets to Staples. He has his own baggage, including photos of him in fishnet stockings and multiple trips to rehab.
Billy Crystal
Crystal's name has been bandied about by others. The comedian/actor and long-time Clippers superfan was asked this week about buying the team. He responded in jest: "We're in negotiations." Crystal owns a small piece of the Arizona Diamondbacks, but don't expect him to be the Clippers boss.
Chris Hansen
The hedge fund manager partnered with former Microsoft MSFT -0.53% CEO Steve Ballmerto try and bring the Sacramento Kings to Seattle with the promise of a new arena. He reached an agreement with the Kings' owners in January 2013, but the relocation and sale were rejected after a Sacramento group led by Vivek Ranadive stepped in to buy the team. Hansen clearly wants an NBA team, but it is highly unlikely the NBA would approve a move by the Clippers to Seattle.
Rick Caruso
Real Estate tycoon Rick Caruso struck out in his bid to buy the Los Angeles Dodgers. He expressed interest this week in buying the Clippers. Caruso is often labeled a billionaire in the press, but he falls short of the Forbes billionaires list.
Henry Samueli (net worth $2 billion)
Samueli cofounded chipmaker Broadcom and bought the NHL's Anaheim Ducks in 2005. He tried to lure the Kings to the Honda Center in Anaheim to fill the building with NBA dates, but was denied. The Clippers just signed a 10-year lease extension at the Staples Center, but Samueli could play the long game in hopes of the Clips making the short hop to Anaheim.


Larry Ellison (net worth: $49.3 billion)
The fifth richest man in the world made previous runs at buying the Golden State Warriors and New Orleans Hornets, but was outbid both times. If the Clippers' sale becomes a bidding war, no one has a bigger war chest than Ellison.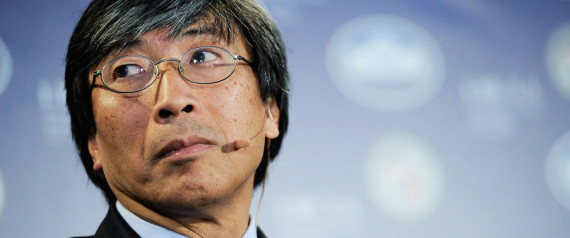 Patrick Soon-Shiong (net worth $9.8 billion)
The surgeon turned entrepreneur is the wealthiest resident of L.A. Magic Johnson sold his 4% stake in the Lakers to Soon-Shiong in 2010. Could he trade his purple and gold for red and royal blue?
David Geffen (net worth $6.2 billion)
The entertainment mogul told Forbes reporter Ryan Mac on Tuesday, "I would very much like to buy the team." Geffen made a $700 million offer to buy the team in 2010, but was rebuffed. The price tag has definitely gone up.
Magic Johnson & Guggenheim Partners
Johnson has been a part of the Sterling story from the beginning. It was pictures of Sterling's girlfriend with Johnson on Instagram that set Sterling off on his racist rant. Johnson and his financial backers, Guggenheim, are interested in buying the Clippers, according to Yahoo's Adrian Wojnarowski. If interested, the Johnson group is the clear favorite. The NBA would love to bring Magic into the fold. He is royalty in NBA circles. The Johnson/Guggenheim group blew other bidders out of the water paying $2 billion for the Dodgers. Guggenheim would also love to get its hands on the Clippers for TV purposes. The Dodgers' rich price tag was fueled by an expected local TV deal with Time Warner Cable, which eventually climbed to $8.5 billion. TWC is having trouble getting carriers to pick up the Dodgers' new regional sports channel, but adding another team to the mix would make the channel more valuable.
Dr. Dre interested in buying the Clippers
Mayweather Jr Wants To Buy Clippers
Floyd Mayweather Reacts On Clipper Owner Donald Sterling And Wants To Buy The Clippers
Follow Me