A new Devin The Dude album is always cause for celebration. The Houston rapper is preparing to release his eighth solo album titled One For the Road on October 15th.
In addition to features from fellow Coughee Brothaz members Rob Quest and Jugg Mugg, the album also has appearances from Angela Simmons, Snap and more.


You can pre-order the project from iTunes  https://itunes.apple.com/us/album/one-for-the-road/id712525577?ign-...


One For The Road Tracklist:
1. I'm Just Gettin' Blowed
2. Fresh Air (Feat. Rum & DNA)
3. Livin' This Life (Feat. Angela Williams)
4. Stop Waitin'
5. Reach For It (Feat. Snap)
6. Probably Should Have
7. Your Favorite Radio Station/ Skit 1
8. Hear The Sound
9. Rearview (Feat. Shun Ward & Kiddrick James)
10. One For The Road
11. I Hope We Don't Get Too Drunk (Feat. Rob Quest & Jugg Mugg)
12. Your Favorite Radio Station/ Skit 2
13. Please Don't Smoke Cheese
14. Herb The Nation
15. Your Favorite Radio Station/ Skit 3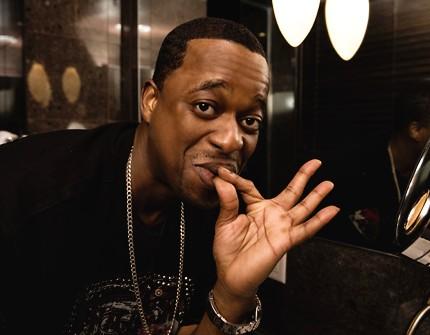 **UPDATE** October 9th.
Devin and eOne give us a free preview of the entire project via stread up top.
Follow Me